To donate electronically, click on the button below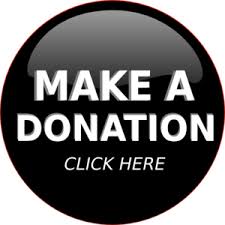 (Please note, individual contributions cannot exceed $1,000.)
To support Bob by check, make checks payable to:
LaColla for Fishkill
And mail your donations to:
LaColla for Fishkill
71 Wheaton Avenue
Fishkill, NY 12524
Tough situations require tough decisions, and a willingness to stand firm and focused
Yes, the Town of Fishkill was in a really tough situation, and in 2011 you helped elect Bob LaColla as Supervisor. He inherited Town finances that were among the worst in New York State. This perilous financial condition was recognized by Moody's Rating Service which said "the Town's severely distressed financial position marked by consecutive operating deficits and poor internal controls." The NY State Comptroller ranked Fishkill as one of only four towns in the state under "significant fiscal stress".
Tough situations require tough decisions
– and this is what Bob LaColla did. Transparency and constituent service became the watch-words heard often. All town departments pitched in to be part of the solution. Taxpayers, though not overjoyed with an increase in property taxes, believed in their Town, and understood a heavy lift was needed by all, and did their part to pull Fishkill out of the dire situation.
Moody's now rates the Town of Fishkill "A1 for credit. And the NYS Comptroller says that the Town of Fishkill shows "no fiscal stress!"  (from "Moody's twice improved the rating of the Town, stating in 2014, "the positive outlook reflects the improved financial operations in both the General Fund and combined operating funds….."   And, yes, the State Comptroller has removed the previous ranking given Fishkill.)
Tough situations require a willingness to stand firm and focused.
Bob has followed through on the commitments he made. The annual budgets are balanced; annual operating deficits have been eliminated; costs are managed and contained; accurate, open, transparent accounting practices have been instituted; effective and accurate budget management has allowed for proper maintenance and planning of infrastructure and equipment. The Town departments are open longer to better serve constituents; board meetings are in the evening and televised and replayed so the community has full knowledge of what is happening in the Town, and the Supervisor's office is open for listening and dialogue. The promises made to reverse the financial state of the town have been kept.
New initiatives have also been pursued. Data, as simple as local government benchmarking didn't exist.   Bob has worked with other towns' leaders to establish solid relationships and develop this for the good of all towns. He is also working with area towns for consolidation of services to provide additional cost reductions.
Was this all Easy? No. Was every decision made in Town hall warmly received?   Absolutely not. Did everyone believe all their ideas were adopted or implemented? Of course not. Can we say today that the Town of Fishkill is in a better place than it was 8 years ago?   Absolutely! And each one of us can say, if we answer honestly, that Bob listened to our ideas and thoughts, and operated with the best interests of the Town of Fishkill. And refreshingly, the Office door of the Supervisor is an open door—available to any constituent.
Is the job finished? No, not completely. The Town still has roads in need of repaving and pedestrian friendly upgrades, water pipes to replace, trails to build, parks to improve; the list goes on. That's why I'm asking for your support for Bob LaColla for another 4-year term as Supervisor.   Let's keep the low tax rates and the high level service you expect and deserve!